Semua orang pas pernah membaca komik buatan Marvel. pada umumnya semua komik marvel menggunakan latar belakang kota yang sebenarnya sudah ada di Amerika. Setiap superhero buatan Marvel Comic erat kaitannya dengan kota yang melahirkan mereka. Dan kota yang paling banyak melahirkan Super Hero dan Penjahat dalam Komik Marvel adalah New York. New York menjadi gambaran umum kota-kota yang ada pada komik marvel dengan penggambaran yang sedikit berbeda tergantung kisah dari super hero tersebut.  
Marvel Comics memiliki acuan dasar pembuatan kota terhadap Manhattan, khususnya hamparan real estate di utara Chelsea dan selatan Harlem yang penuh grid. Kota di komik lainnya mengambil bentuk pola dasar Manhattan, seperti ibukota DC Comics 'Gotham dan Metropolis. kota ini pada umumnya membentuk Grid. sehingga pembaca cukup mudah untuk mengetahui situasi dan navigasi dari kota tersebut. 
Peta kota Gotham, Metropolis, atau Flash's Central City, yang sangat menggambarkan keadaan Manhattan. Sebuah pulau yang diatur oleh Grid, tetapi tidak bisa menjelaskan ketidakkonsistenan pengalaman yang diberlakukan di dalamnya. Map tersebut masih kurang untuk menggambarkan keadaan kota secara keseluruhan namun dengan adanya hal-hal yang familiar (grid, landmark, taman)membuat pembaca dengan mudah menebak kota tersebut merupakan kota Manhattan. Namun penggambaran kota dalam Komik cenderung lebih di distorsikan agar kota tersebut tidak sama dengan kota yang sebenarnya. Seperti pada komik Superman Returns, Manhattan yang diberi nama Metropolis terlihat menyatu dengan dengan daratan amerika lainnya.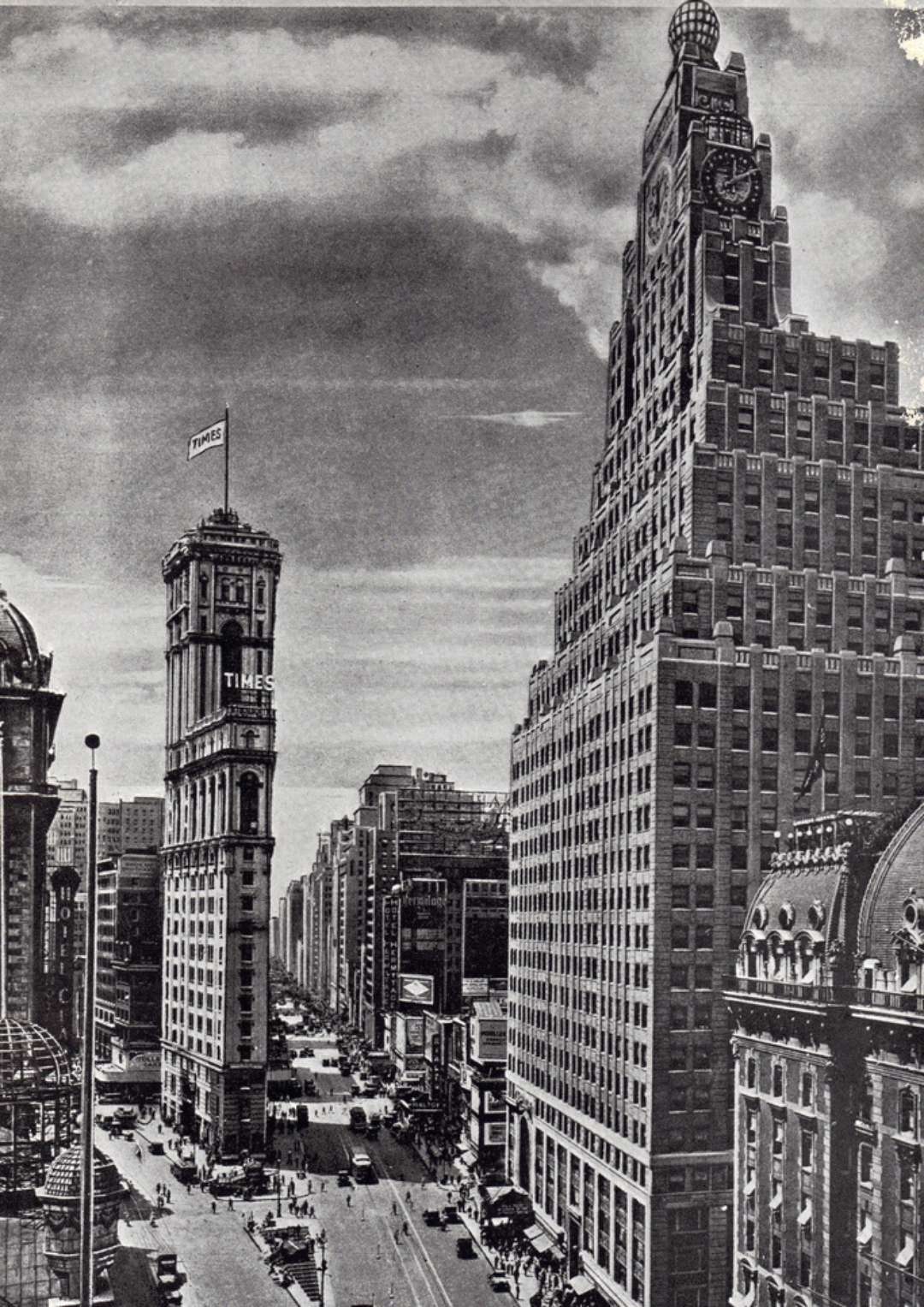 The Paramount Building, 1927
Didalam komik-komik Marvel terdapat beberapa tempat yang sama menjadi setting cerita. yang berubah hanyalah nama dari tempat tersebut, seperti : Brooklyn Bridge dan Empire State Building, gedung ini berubah nama menjadi Daily Planet Building (Superman), Topling Building (wonder Woman). Dalam komik-komik marvel secara umum memberikan gambaran kota Manhattan yang terdistorsi dan tidak sesuai dengan aslinya dari beberapa hal. Namun, dalam komik-komik tersebut masih memunculkan Grid, landmark, dan tempat-tempat yang sangat familiar dan masih seperti aslinya walaupun tempat tersebut berubah fungsi dan nama.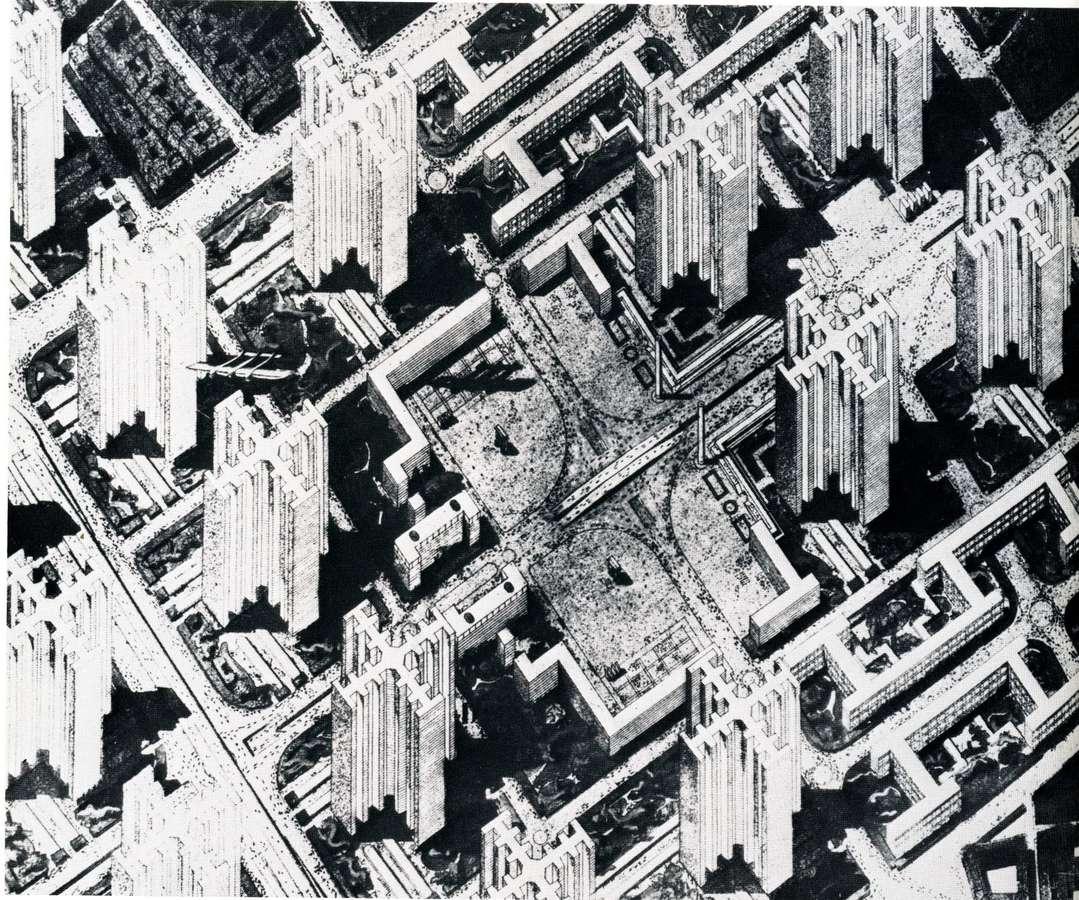 Le Corbusier's Voisin Plan (1925), the origins of the Radiant City
Selain itu, the origins of the Radiant City, karya Le Corbusier turut menjadi dasar dalam merancang ulang kota-kota dalam komik Marvel, mengingat kebnyak dari komik tersebut tersebit pada tahun 1930-1960an. Saat itu Modernisme masih memiliki pengaruh kuat dalam pengembangan kota-kota di amerika.
Reference :
Medina, Samuel. (2011) The Architecture of the Comic Book City. http://architizer.com/blog/the-architecture-of-the-comic-book-city/ (accessed: 15 may 2015)